Introduction:

We believe this is the most cost effective electronic textbook available that adequately summarizes medical information in a concise and easy to read format. This book is directed at practicing clinicians. It is also useful to residents and medical students doing clinical rotations. It includes differential diagnosis, pathophysiology, clinical pearls, physical diagnostic findings as well explicit details on the evaluation and treatment of a multitude of medical conditions. One can quickly navigate to the diagnosis and/or treatment section for quick recommendations on the go. The Clinical Medicine Series is a set of individual textbooks that cover nearly all medical specialties. The Clinical Medicine Consult is an all-inclusive text that includes all of the individual texts a chapters in one highly interlinked book.
Supporting: These texts can be read on just about any electronic device. The exact same file can be read on any Palm, Pocket PC, iPhone / iPad (iSilo version only), Blackberry, Symbian (Nokia, Sony Ericsson and Psion), Smartphones, dedicated ePaper devices (The Kindle2, Kindle Fire, Cybook, iRex Digital Reader, iLiad, Hanlin, etc). These books can also be read (using the Mobipocket version) on most any other PDA including your desktop or laptop. Additionally, there are iSilo versions for all of the Android OS platforms (smartphones and tablets).....see bottom of page for additional details.


There are four versions of the text, one for iSilo (.pdb), one for MobiPocket/Kindle (.prc), one for epub (world standard e-book file) and one for adobe (.pdf).
1. iSilo version: The "iSilo" reader (www.isilo.com) is not free, it is a separate purchase, they have a version for most any computing device. You can also use "iSilo for Windows" to read the text on your desktop. This is our most popular version as is the best reader on the market. We generally offer a discounts for renewals on multi-year subscriptions.
2. Mobipocket Reader Version (Free reader): for any PDA (palm or PPC), Smartphone and Mobipocket Reader (www.mobipocket.com) for PC (desktop). This reader can be downloaded from almost any PDA site.
3. EPUB eBook format: iPhones and iPads all come with native epub readers. There are numerous epub readers (free and paid) that will work on most any device, including android os and mac or windows desptop/laptops.
4. PDF: for adobe readers etc. Works on almost any device but due to rigid formatting unique to the screen size, it may not be optimal for some small devices with small screens.

★★ The Clinical Medicine Consult: ★★

A complete medical textbook in the palm of your hand that is rapidly accessible and packed with clinically relevant, evidence based information.

★ Fully indexed with over 20,000 clinical topics for rapid reference.
★ Contains detailed drug prescribing pearls and over 15,400 medical terms and conditions.
★ The text has multiple cross references and hyperlinks for fast navigation.
★ Includes all the current Clinical Medical Series titles!
★ Currently the total illustrations / diagrams / color photos stands at 4,490 total (vs 4,185 in 8/12, 3,500 in 11/11, 2,820 in 11/10, 1,450 in 5/10, 421 in 2/10 and 246 in 1/09).

★ With the 11/13 release, we expanded the alphabetized index hyperlinks from 8,300 links to over 27,075 terms, medicines and medical conditions for faster navigation.
★ No other text on the market provides such a collection of succinct and clinically relevant material that can be accessed at the bedside.
★ Free quarterly updates (iSilo version only).
★ The space it will take up on your PDA will be 70 MB (can run on memory card or memory stick and expansion chips, most start at sizes of 8,000 MB = 8GB).
★ Info on the update that was been released on 20 November 2013: There were countless updated topics in each and every chapter. The current file size of the CMC 2014v5 is 71,940 kb, the last quarterly versions were sized at: 70,951, 70,340, 66,894, 64,881, 62378, 60,458, 58,940, 54,721, 50,147, 48,276, 43,584, 41,818, 35,236, 30,243, 28,800, 26,946, 24,114 kb, 23,164 kb, 21,901 kb, 17,767 kb, 16,918 kb, 16,516, 15,858, 15,176, 14,580, 13,980, 12,950, 12,276, 11,715, 11,097, 10,752, 10,249, 9,769, 9,298, 8,977, 8,004, 6,805 and 5,364kb....tons more information for you to use at your fingertips and even more in the very near future.
★ Over 250 Step-by-Step Procedures Included:

Allergy Skin Testing, Central lines, Pericardiocentesis, Treadmill Stress Test, Cardioversion, Biological & Chemical Weapons, Nail Wedge Resection, Subungual Splinter, Canalith Repositioning, Paracentesis, Inguinal Hernia Reduction, Evacuation of Thrombosed Hemorrhoid, Flex Sig, Peripheral Smears, BM biopsy, Intubation, Vascular Access, PPD, Arterial Blood Gas, Carpal Tunnel Injection: Peritonsillar Abscess, Schiotz Tonometry, Slit Lamp, Refraction, Maddox Rod Test, Lensometer, Chalazion, Enteral Feeding, NGT, Ganglion Cyst, De Quervain's Wrist Injection, Joint Aspiration & Injection, Compartment Pressure Measuring, Extensor Tendon Repair, Subacromial Injection, Olecranon Bursa Aspiration, Elbow Dislocation, Nursemaids Elbow, Costochondritis, Knee Aspiration: Dislocated Knee: Shoulder Reduction Techniques: Intercostal Anesthesia: Chest Tube: Peak Flow, Thoracentesis, Lumbar Puncture, Mental Status Exam, Peritoneal Lavage, Epistaxis, Oropharyngeal Fb, Esophageal Fb, Swallowed Fb, Rectal & Vaginal Fb, Fish Hooks, Ring Removal, Ear Fb, Nasal Fb, Sexual Assault Eval, Heat Stroke, Toxic Exposure, Acute Urinary Retention, Priapism: Urinalysis & Sediment, Grams Stain: Blood Cx, Acid Fast Stain: Wright Stain: Tzanck Prep: Infertility Eval, FNA Breast, FNA Thyroid: Dislocation: Plantar Fasciitis, Penile Nerve Block, Paraphimosis Reduction, Terminal Pt & Withdrawing Care, Trigger Point Injections, Dislocated Mandible, Lip Laceration: Instruments and Sutures: Basic Wound Care: Diagnostic Dermatology: Cryosurgery, Thrombolytics in AMI, ECG Interpretation, Pulse Pressure, Valsalva, HJR, JVD, Varicose Vein Inj, Liver Bx, Kidney Bx, Dialysis, Endometrial Bx...many more.
Available individual titles:
Clinical Endocrinology
Clinical Neurology
Clinical Orthopedics
Clinical Nephrology
Clinical Dermatology
Clinical Gastroenterology
Clinical ENT
Clinical Psychiatry
Clinical Urology

Clinical Infectious Disease
Clinical Women's Health
Clinical Hem-Onc
Clinical Geriatrics
Clinical Rheumatology
Clinical Pulmonology
Clinical Allergy
Clinical Pediatrics
Clinical Cardiology
Clinical Ophthalmology
Alternative-Ethics-Stats (Compendium)
Clinical Trauma & Toxicology
Clinical ICU-Nutrition
Clinical Pain Management
Travel Medicine

Procedures in Medicine
Sports Medicine
Terrorism: A Medical Response
Wilderness Medicine
Survival Medicine
Prevntive Medicine
Surgical Pearls
The Clinical Medicine Consult (all of the above titles in one highly integrated text)

Answers to Common Questions About Which Devices/Readers can be used and for which versions:

As you already know, it's not simply just palm or pocket pc anymore. There are getting to be a lot of different devices out there so here is the updated list of compatible hardware for The Clinical Medicine Consult files. First off, there are three versions of the text. One version for the iSilo Reader (.pdb, obtain reader via www.iSilo.com), adobe (.pdf) and one is the MobiPocket version (.prc, obtain the Mobipocket reader via http://www.mobipocket.com/en/DownloadSoft/default.asp, free, this version also works with about a dozen other readers). Neither reader will read a file from the other version (demo or full)(Pocket PC or palm OS) and both are separate purchases. With the PDF version, there were multiple options for handheld and desktops, this version is included for free with the purchase of the MobiPocket version.
The iSilo, pdf and Mobipocket readers all allow you the read the exact same file on most ANY platform (Palm OS, Pocket PC OS, Windows [notebook or desktops], Windows Mobile Smartphone,Windows CE Handheld PC, Symbian (Nokia, Sony Ericsson and Psion) or Blackberry.

iPhone and iPad users: Currently both an iSilo version (.pdb) and ebub version that runs directly on iPhones.
FREE Readers: Apabi Reader. Blio. Bluefire Reader. DL Reader. iBooks. Kobo eBooks. Marvin. MegaReader. ShuBook. Stanza. uBooks. Firefox Epub add-on.
For download links: en.wikipedia.org "See Comparison of iOS e-book reader software".
Not Free: ($2-$5): eBookMobi. i2Reader. MegaReader. Another iPad app, called "Bookshelf", will read mobi .prc files on the iPad.
iPhone and iPad readers work that can also use .pdf eBook formats, but not an ideal option.

Kindle (Amazon): The Kindle for Mac and Kindle for PC applications do let you add user files, and the Clinical Medicine Consult (mobi/.prc) with no problem. Kindle 2 handles the mobi/.prc with no problem at all as well.
Android OS (Droid, Google, Kindle, Nexus etc): You can use the Aldiko and FBReader for the mobi/.prc versions or use the iSilo reader for the .pdb version (best choice).
Nook eBook Reader: Free. Formats supported: ePub, mobi/.prc.Borders eBook Reader: Free. Formats supported: ePub, mobi/.prc. Online catalogs via Borders/Waldenbooks.
Aldiko Book Reader: Free with $2.99 "premium" edition available. Formats supported: ePub. Online catalogs via feedbooks, O'Reilly, All Romance, SmashwordsFBReader: Free. Formats supported: ePub, oeb, fb2(.zip), mobi/.prc.
iSilo versions (.pdb): In addtion to the listed devices above, it also runs on the Android platform (supporting the T-Mobile G1/HTC Dream), and S60 5th Edition platform (supporting the Nokia XpressMusic 5800).

MobiPocket Reader (.prc): You can also use free "MobiPocket for Windows" to read the text on one's desktop or palm / PPC or read the same file on any PDA you own. An added benefit of this version is that one can copy small snippets of the text, which is not allowed in the iSilo desktop reader version. This is very useful for those giving presentation or perhaps using an electronic medical record. Sorry, at this time there are no FREE updates with this version of the text as 95% of current users thus far use iSilo. Other eBook readers that support mobi (.prc) files: The Cybook from Booken. The iRex Digital Reader from Technologies. The iLiad from iRex Technologies. The Hanlin from Jinke. The BeBook from Endless Ideas.
PDF (.pdf, adobe) Version: This version is included with the purchase of the Mobipocket reader version. It is generally able to be read on any pc (window or mac) and most any portable reader as well. PDF files are supported on the following e-book readers: Mobipocket, iRex iLiad, iRex DR1000, Sony Reader, Bookeen Cybook, Foxit eSlick, Amazon Kindle (1, 2, International & DX), Barnes & Noble Nook, the iPad, PocketBook Reader and the Kobo eReader.
Pluses: Hyperlinks. Image support. Table support. Open standard. Embedded annotation support. Book- marking.
Minuses: No Word wrap support.
iPhone and iPad readers: Best to use the iSilo or .EPUB eBook format:

* Annotater: is available from the Apple store. It reads PDF documents and allows annotation. * Good Reader: from Goodiware focuses on reading PDF documents and TXT.Android

* Libris: eBook reader that can download books from several on-line sources. Can read non-DRM Mobipocket

* iReader - ebook reader which supports mobipocket format. BlackBerry

* MobiPocket Reader: There is a specific version for the BlackBerry.

* eFile software: This is a free part of eOffice that reads PDFs, DOCs and TXTs

* iSilo: also supports BlackBerry.
Sony Reader: File Types Supported: PDF, TXT, RTF, LRF, LRX, ePUB, MP3, AAC, JPG, GIF, PNG, BMP, DOC
Jinke Reader: Format Support PDF, TXT, RTF, EPUB, LIT, PPT, WOLF, DOC, CHM, FB2, HTML, DJVU, MP3, TIFF, JPG, GIF, BMP, PNG, RAR, ZIP, MOBI.
Astak 5"EZ Reader Pocket PRO: Supports PDF, DOC, ePub, LIT, PRC, MOBI, WOLF, DJVU, HTML, TXT, CHM, FB2, PPT. BMP, JPG, PNG, TIFF, GIF

SAMPLE OF TEXT
(Note: some photo's and illustrations have been removed in this demo "snapshot" due to copyright obligations):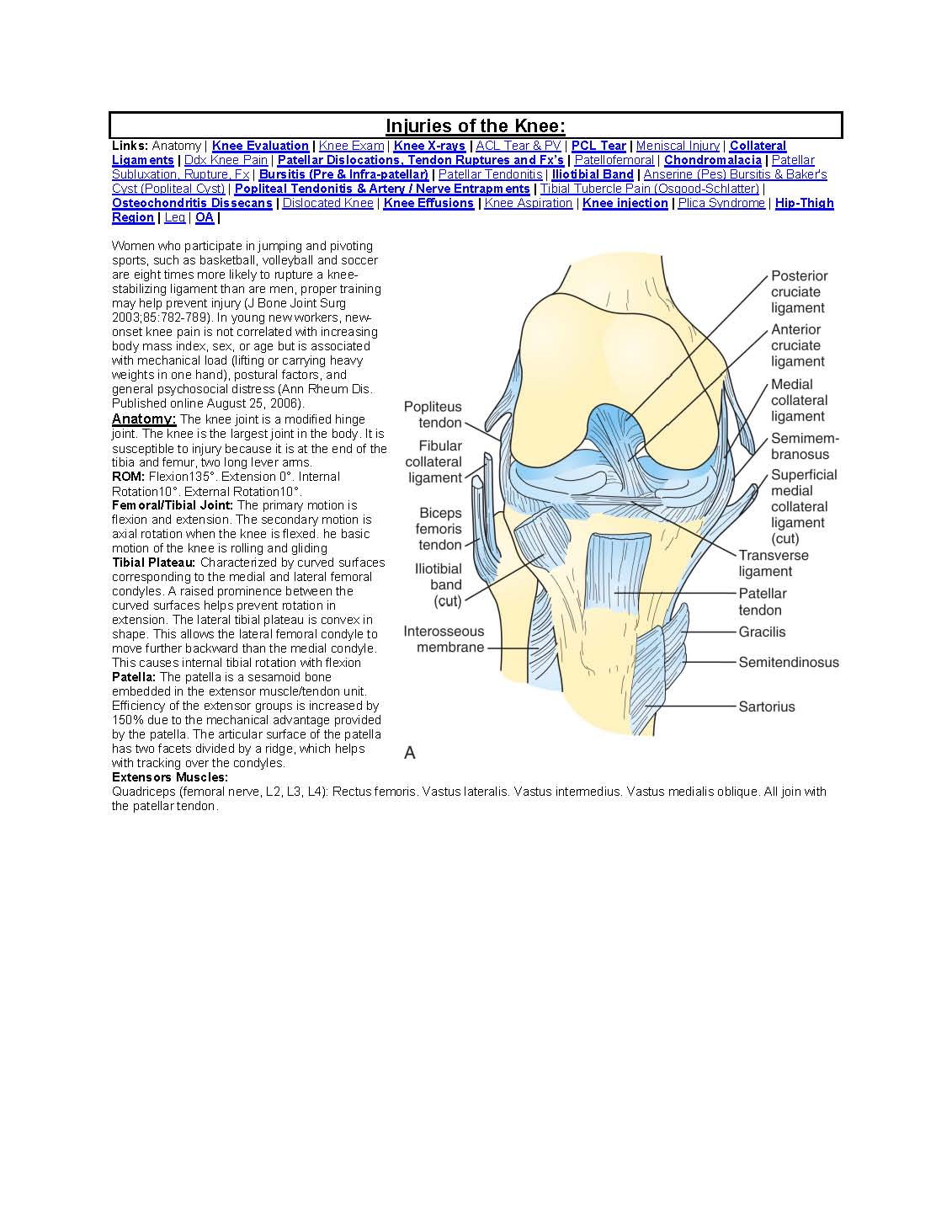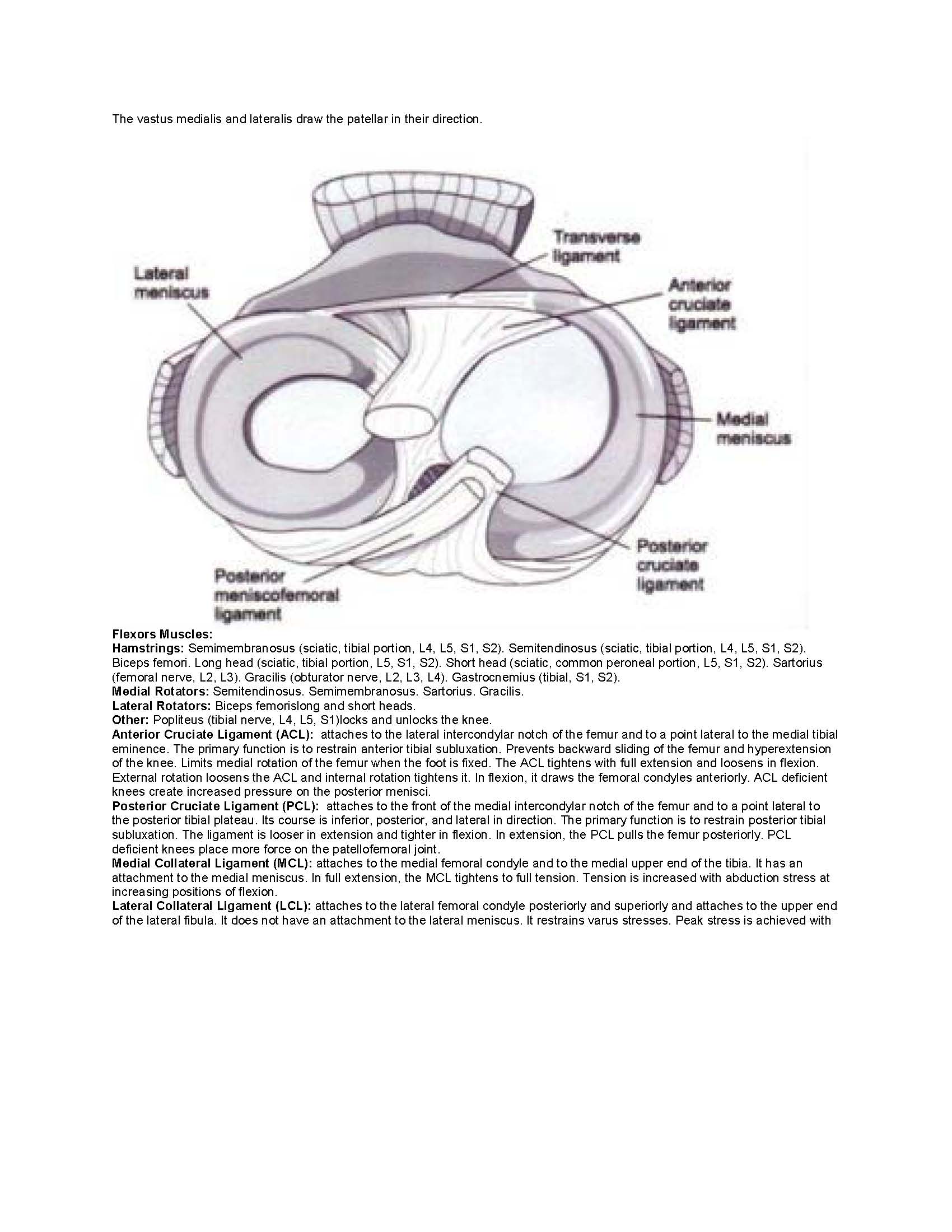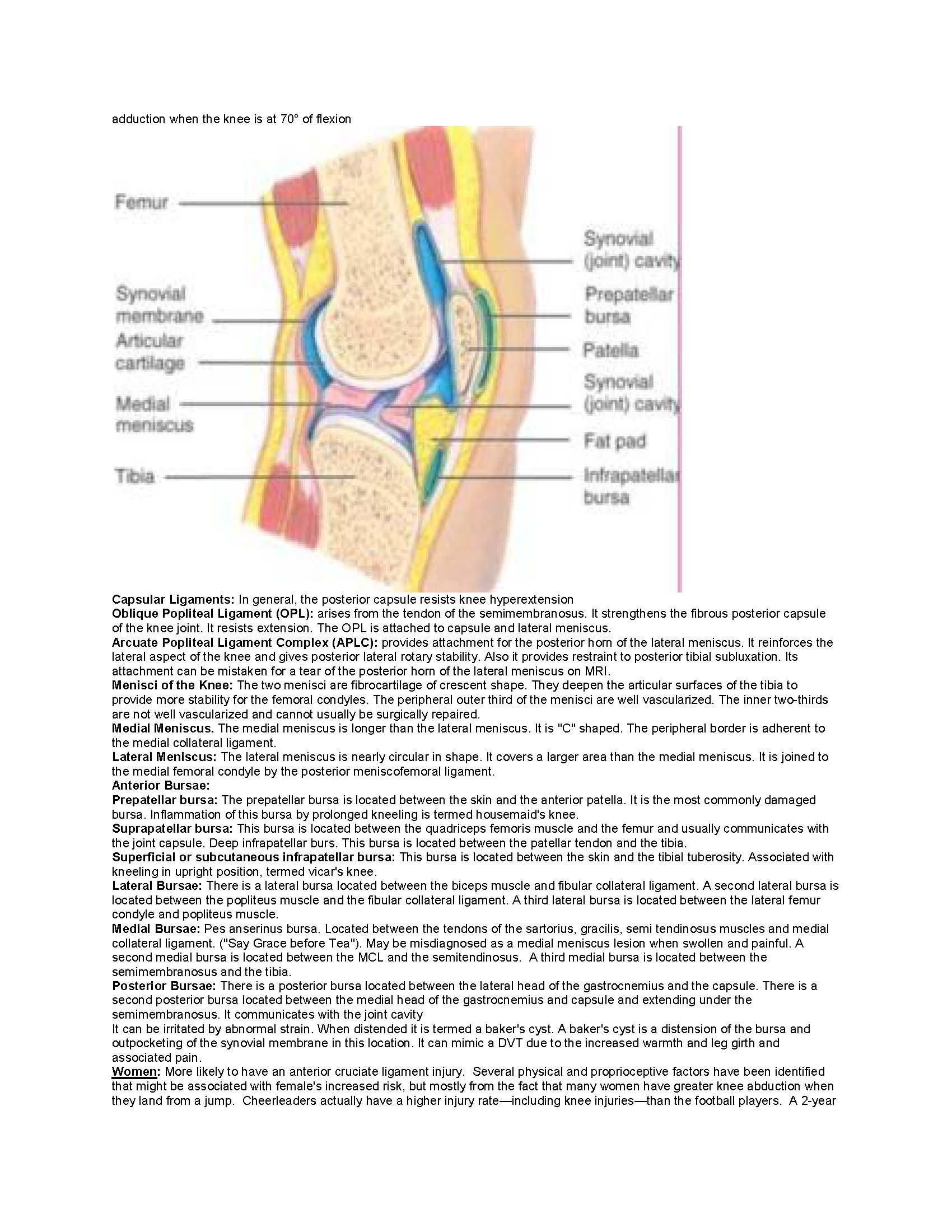 An acquired idiopathic d/o affecting all ages. Proximal as well as distal weakness separates this entity from many chronic distal axonopathies. Pt's exhibit generalized hyporeflexia or areflexia and variable sensory deficits. Whereas dz severity reaches its nadir within 4 wks in GBS, CIDP is differentiated by continued or recurrent progression beyond 8 wks. In some cases, sensory sx's may predominate or autonomic manifestations may be prominent. The course of CIDP may be one with gradual progression, with steps of progression or with spontaneous relapses and remissions. Most GBS pt's reach their maximum severity of weakness within 2 or 3 weeks from onset. The course of CIDP may be chronic progressive or relapsing and remitting. Some CIDP pt's may have a rather acute onset resulting in confusion with GBS. Approximately 10% of pt's carry associated systemic illnesses in addition to CIDP. These conditions include malignancies (Hodgkin's disease, melanoma, and various carcinomas), connective tissue diseases, hepatitis, HIV infection, inflammatory bowel disease, glomerulonephritis, thyrotoxicosis, and diabetes. CIDP may also occur in the setting of a monoclonal gammopathy of undetermined significance (MGUS), with its 25% attendant risk of hematologic malignancy at long-term follow-up. Severe fatigue is often a major complaint.
Labs: acellular spinal fluid with elevated protein levels. Findings of demyelination on electrophysiologic testing. A sural nerve bx may reveal combinations of demyelination, remyelination, endoneurial edema, inflammation, and occasionally, axonal degeneration.
Tx: Once the dx of CIDP is clear, tx should be initiated when the pt exceeds a certain level of disability. IVIG @ 0.5 g/kg/d for 4 days, a clinical response is commonly seen within 1-3 wks, improvement may be maintained with a single dose of 0.4 to 0.5 g/kg every 3 to 4 weeks, the approximate half-life of the immunoglobulin. If pt's fails give prednisone @ 1.0 to 1.5 mg/kg/d as a single, morning dose X2mo, the reduce the dose to an alternate-day. If fails this try plasma exchange. Possible efficacy for mycophenolate, interferon-[beta] and etanercept (Tx of chronic inflammatory demyelinating polyneuropathy. Curr Opin Neurol 2004; 17:607-613). A well-structured physical training program, three times weekly for 12 consecutive weeks can help to reduce severe fatigue and improve quality of life (J Neurol 2004;251(S3):112). Cyclosporin can be considered for pt's with intractable CIDP (J Neurol Neurosurg Psychiatry 2005;76:1115-1120).
Info: More than a year after developing a novel neurological illness, apparently caused by exposure to aerosolized pig brains, a cluster of 24 workers from 2 pork-processing plants in the United States have all improved, however, none has complete resolution of symptoms, and many have ongoing pain (American Academy of Neurology 61st Annual Meeting. Released February 24, 2009)......investigators call immune polyradiculoneuropathy or progressive inflammatory neuropathy......"The initial symptoms of pain, fatigue, difficulty walking, and feeling generally ill — those symptoms by and large are much better.....The thing that tends to be an ongoing problem for many is pain — either in the sense of headache or, more often, pain in the hands and feet."
Corticosteroid use: the most significant risk factor for the development of paresis in pt's in the ICU mechanically ventilated for at least 7 days, best to restrict their use to conditions such as septic shock, unresolved adult respiratory distress syndrome, and status asthmaticus (JAMA 2002;188:2827-2835).
Multifocal Motor Neuropathy: Characterized by asymmetric weakness, fasciculations, and atrophy affecting the arms more than the legs and is caused by multifocal conduction block of motor axons. Although superficially resembling ALS, the lack of upper motor neuron findings on examination and the presence of abnormal nerve conduction studies on electrodiagnostic testing readily distinguish the two conditions. Focal areas of partial conduction block demonstrated by nerve conduction studies are the sine qua non of dx. Increased titers of IgM anti-GM1 Ab's are usually, but not always detected and do not influence the decision to treat. Pt's should be treated with IGIV as corticosteroids and plasma exchange are not effective. Cyclophosphamide may be beneficial.
Critical Illness: Many weak ICU pt's have combined critical-illness myopathy and polyneuropathy (Intensive Care Med 2003;29:1505) and that the predominant cause of weakness is usually myopathy (Clin Neurophysiol 2001;112:1586). Myopathy may occur without exposure to corticosteroids or neuromuscular-junction blocking agents. Of 30 pt's tested with direct needle muscle stimulation (DMS), 13% had normal electrical studies, but elevated creatine kinase levels suggesting necrotic myopathy. One pt had isolated sensorimotor neuropathy. The remainder (83%) had reduced DMS responses suggestive of myopathy with reduced muscle-membrane excitability (critical-illness myopathy); 64% of these had concomitant sensory or sensorimotor neuropathy. Myopathy was electrophysiologically predominant over neuropathy in most of these pt's (The origin of ICU acquired paresis determined by direct muscle stimulation. J Neurol Neurosurg Psychiatry 2006;77:500-6).
Comparative Features of 3 Disorders:
| | | | |
| --- | --- | --- | --- |
| Features | Myasthenia Greavis | Guillain-Barre Syndrome | Critical Illness Polyneuropathy |
| Ocular findings | Yes | No | No |
| Fluctuating weakness | Yes | No | No |
| Bulbar weakness | Yes | Yes | No |
| Deep tendon reflexes | Intact | Depressed | Depressed |
| Autonomic instability | No | Yes | No |
| Nerve conduction | Normal | Abnormal | Abnorm |
Peripheral Nerve Vasculitis: may be one of the manifestations of a systemic necrotizing vasculitis accompanying polyarteritis nodosa, microscopic polyangiitis, Wegener's granulomatosis, Churg-Strauss syndrome, collagen vascular disease (lupus erythematosus, rheumatoid arthritis, Sjögren's syndrome), infection (hepatitis B or C, HIV), malignancy, or drug hypersensitivity. A neuropathy in the setting of multiorgan involvement raises a strong suspicion of vasculitis. However, in one third of cases, a vasculitic neuropathy occurs in isolation without accompanying dz and is referred to as isolated peripheral nerve vasculitis or nonsystemic necrotizing vasculitis. Vasculitic neuropathy has an ischemic pathogenesis evolving from inflammation and necrosis in the vessel walls of the vasa nervorum, with subsequent occlusion of vascular lumina. The features of vasculitic neuropathy may reflect multiple individual nerve involvement (multiple mononeuropathies), overlapping mononeuropathies (which obscure the involvement of single nerves), or a confluent, distal, symmetrical stocking-glove polyneuropathy. Classically associated with burning, dysesthetic, neuropathic pain, peripheral nervous system vasculitis does not cause pain in 20% to 30% of cases. Electrodiagnostic studies may help delineate the pattern of multiple mononeuropathies, and lab studies screen for non-neurologic organ involvement and underlying etiologies. The dx requires bx demonstration of transmural inflammatory cell infiltration and fibrinoid necrosis of blood vessels.
Paraproteinemic neuropathies: occur in association with monoclonal gammopathies in several d/o's, including multiple myeloma, amyloidosis, Waldenström's macroglobulinemia, cryoglobulinemia, and MGUS. All adult pt's with undiagnosed chronic neuropathy should be screened by serum and urine immunofixation electrophoresis for the presence of an abnormal monoclonal protein (IgG, IgM, or IgA). If a paraprotein exists, further evaluation should include a skeletal survey, bone marrow biopsy with aspiration, and a nerve biopsy where appropriate.
Non physiologic (Functional) Causes of Weakness:
Psychogenic/ Conversion d/o: h/o anxiety, stress, or depression. An unconscious transformation of psychic conflict.
Malingering: Feigning illness of disability to derive secondary gain.
Chronic Fatigue Syndrome: Multiple sx's including persistent fatigue affecting daily activity by 50%. Mild fever, sore throat, sleep disturbances.
Anxiety D/o: chronic neurotic d/o with unrealistic anxiety, often with acute attacks. Trembling, hand sweating, somatic cardiorespiratory complaints temporarily prevent rational thinking.
Fibromyalgia: Nonarticular rheumatic d/o with pain and tenderness in the muscles. Sx's exacerbated by emotional, environmental stress and overuse. Often have insomnia, irritable bowel syndrome.
Onset of new / late manifestations after a period of prolonged stability. Many pt's with residual impairments following acute paralytic poliomyelitis develop new disabilities. It may be difficult to diagnose, with exclusion of other conditions essential. Polio is an RNA virus, 2% of individuals experience CNS invasion, if up to 50% of the neurons partially or completely damaged the pt would still have an apparent recovery. 2/3 of survivors were left with residual weakness, scoliosis, shortened limbs, dysarthria, dysphagia, bladder difficulties or respiratory insufficiency.
Risks: severe acute poliomyelitis paralysis, older age onset of polio, greater amount of recovery and physical activity in the intervening years.
(1) greater severity of the poliomyelitis and the resulting paralysis. Pt's may have: required hospitalization, had all 4 limbs paralyzed, required a ventilator.
(2) age at the time of onset of the poliomyelitis, having polio at an age >= 7 years, adolescents and adults tend to have more severe disease than infants and small children, which may partially explain the age-related risk.
(3) amount of recovery: the greater the recovery the more likely PPS will occur (this probably implies having had more severe disease).
(4) excessive exercise or overuse.
(5) a period of immobilization after illness, injury or surgery.
(6) Incomplete recovery with residual disability.
S/s: Characterized by fatigue, weakness, joint and muscle pain, and worsening functional abilities. Generalized fatigue is the most common manifestation. Cold intolerance common. Occurs after years of stability in survivors of paralytic polio. Development of postpolio syndrome does not inevitably imply progressive deterioration, but management requires a multidisciplinary approach with provision of appropriate exercise regimens and suitable medical or orthotic support. May manifest as progressive muscular atrophy, weakness, pain, and fatigue, but most pt's were more particularly aware of late functional deterioration manifest as impairment of activities of daily living, mobility, upper limb function, and respiratory capacity. Respiratory insufficiency becomes evident as progressive nocturnal hypoventilation and may be due to chest wall deformity, progressive scoliosis, or other factors stressing critically compromised ventilation (including respiratory tract infections, obstructive airways disease, obstructive sleep apnea, obesity, and pregnancy).
Two clusters:
1. progressive atrophy.
2. Combo of pain, perception of weakness and fatigue.
Criteria for the Dx: A dx of exclusion.
1) A prior episode of paralytic poliomyelitis with residual motor neuron loss.
2) A period of neurologic recovery, followed by an interval of neurologic and functional stability. The interval of stability is usually >= 15 years.
3) A gradual or abrupt onset of one or more of the following: new weakness or abnormal muscle fatigue (decreased endurance), muscle atrophy, generalized fatigue,
4) Exclusion of other conditions that could explain the findings in (3) Where: The previous episode of poliomyelitis with residual motor neuron loss may be confirmed by a typical pt history, a neurologic examination, or an electrodiagnostic examination. The interval stability may range from 8 to 71 years.
Tx: A multidisciplinary approach with neurologist, ortho, pulmonologist, psych, physical/ occupational/ speech therapy. The motto is no longer "use it or lose it", but "conserve to preserve." Lower extremity orthosis, non fatiguing strengthening exercises, physical activity pacing. May need noninvasive positive-pressure ventilation at night or even a tracheostomy and permanent ventilation. Need special swallowing techniques if get dysphagia. (Characteristics and management of Postpolio Syndrome. JAMA. 2000; 284: 412-414) (Poliomyelitis and the postpolio syndrome. BMJ 2005;330:1183) Fatigue severely incapacitates polio survivors, but modafinil (400mg qd x 6wks) appears no more effective than placebo in diminishing these sx's (Neurology 2007;68:1680-1686).
Other weakness causes: hypothyroid, muscular dystrophy, steroid myopathy, hyperparathyroidism, adrenal insufficiency, early rheumatoid arthritis, hyperinsulinemia.
Links: Etiology & Definitions | S/s, Dx, Tx, Ddx and Chiari malformations | Myelopathy |
A progressive myelopathy dz of the spine characterized by fluid-filled cavities in the spinal cord that may extend into the brainstem. Also called a syrinx (cavity) or hydromyelia. Most develop in the cervical region, some in the thoracic region, rarely in lumbar.
Etiology: Can be idiopathic, developmental or acquired. May have a h/o of birth injury. Some due to trauma, spinal tumors, mass lesions or arachnoiditis. May be due to obstruction of the outlet of the 4th ventricle. 2/3 of cases are associated with Arnold-Chiari malformation (there is a downward shift of the cerebellum and medulla through the foramen magnum into the cervical spine area). By the current perceptions, syringomyelia is not associated with Chiari malformation, but actually results from it. As it's apparent on MRI flow studies in Chiari pt's tonsils beat down in the region of foramen magnum, which cause sharp fluctuations of spinal subarachnoid pressure, CSF enters through Virchow -Robin spaces in to the central canal with it's distention. Each heartbeat causes downward flow of the CSF within the syrinx to distend cavity caudally. Even thoracic lesions may be related to Chiari (to be investigated) and treated properly with craniocervical decompression.
Communicating syringomyelia: there is primary dilatation of the central canal which is more accurately described as hydromyelia. This is almost always associated with abnormalities at the foramen magnum such as tonsillar herniation (Chiari malformation) or basal arachnoiditis.
Non-communicating: a cyst arises in the cord substance and does not communicate with the central canal or subarachnoid space. Common causes include trauma, neoplasm or arachnoiditis.
ICD-9 Code: 336.0 Syringomyelia and syringobulbia
S/s: insidious onset, usually begins age 20-40yo. Pain is fairly common, often a burning pain in the ribs, neck or back, it may be dull, aching or stabbing as well. Paresthesias common. Shoulders ("cape-like distribution") and upper limbs where pt has relatively normal sense of light touch and vibration but no sense of pain or temperature when the anterior horn is affected. Intrinsic hand atrophy, weakness, sensory loss common. May notice getting burns on hands if a smoker as lose pain and temperature sensation with preservation of tactile sense. Sharp testing not painful, but can tell that it is sharp. May get spasticity and hyperreflexivness in LE. Scoliosis is a common finding as is nystagmus and Horner's syndrome. May get Charcot joint in the shoulder or elbow. May lose DTR in UE. Is a progressive disease until permanent myelopathic changes occur, at which point progression slows but sx's become less and less reversible. Some pt's get weakness in the hands, arm and possible leg or foot. Ataxia may occur. Some pt's experience chest tightness, SOB, episodic tachycardia and fatigue.
Dx: MRI. There are two MRI features helpful to predict fast sx progression: 1) large >5mm cavity and 2) associated cord edema.
Tx: Goal is to stop progression, in early cases - to partially reverse deficits. Neurosurgery for operative repair, typical surgery is craniocervical decompression through bony f. magnum expansion and duraplasty if needed based on intraoperative findings. C1 laminectomy rarely required (success rate 60-100% in different series). Some neurosurgeons continue to syrinx-subarachnoid shunt if first procedure unsuccessful. Variable course.
Ddx: ALS, MS, spinal cord tumor, tabes dorsalis, MD. Chiari and syringomyelia are frequently mistaken for fibromyalgia or chronic fatigue syndrome snf in some cases, patients are told their chronic headaches and muscle weaknesses are psychosomatic (The American Association of Neurological Surgeons news release. October 10, 2008).
Chiari Malformations:
Refers just to Chiari II type, precisely Chiari II + MMC. A congenital hindbrain dysgeneses resulting in the brainstem protruding into the spinal canal resulting in various degrees of spinal cord impingement. Usually diagnosed in infancy or childhood. Chiari malformations are closely related to syringomyelia.
S/s: Patients with Chiari type 1 and syringomyelia often present with intense, burning-type nerve pain and headaches, among other symptoms. Sx's vary greatly, depending on the type of Chiari and the individual case, but can include: Severe head and neck pain. Occipital headache experienced at the base of the skull made worse by coughing, sneezing, or straining. Loss of pain and temperature sensation of the upper torso and arms. Loss of muscle strength in the hands and arms. Collapsing because of muscle weakness. Spasticity. Dizziness. Balance problems. Double or blurred vision. Hypersensitivity to bright lights.
Key points: 1) Important to differentiate primary Chiari malformation (due to cerebral dysgenesis and tight p-fossa) from secondary tonsil dislocation due to 1) intracranial HTN (hydrocephalus, tumor etc) 2) intracranial hypotension (pos LP, spontaneous spinal CSF leak etc.)
2) Sometimes hydrocephalus coincide true Chiari in adults. If ICH is present (periventricular lucency, papilledema) - treat HCP first (shunt, third ventriculostomy), decompress Chiari after if not resolved.
3) Chiari always coincides myelomeningocele in neonates. Such chary leads may cause hydrocephalus before tx or after MMC repair, usually VP shunt needed at the same time as MMC repair, Chiari decompression may be done later if lesion still symptomatic.
4) In case of intracranial hypotension tx of the CSF leak can resolve Chiari and sx's.
5) Indication for Chiari decompression in elder children and adults: progressive deficit ascribed to Chiari, purpose - to stop progression.
Chiari I may present in adulthood, due to cerebellar tonsils protruding into the upper cervical canal.
Chiari II has displaced tonsils with caudal dislocation of the vermis, 4th ventricle or medulla. Presents with CN abnormality (60%), limb weakness (50%), sensory abnormality (50%), H-A (50%), neck pain, ataxia and atrophy/ hyporeflexia of upper extremity (35%).
Headache Attributed to Chiari Malformation Type I (CM1) Diagnostic criteria:
A. Headache characterized by at least one of the following and fulfi lling criterion D:
1. Precipitated by cough and/or Valsalva maneuver.
2. Protracted (hours to days) occipital and/or sub-occipital headache.
3. Associated with symptoms and/or signs of brainstem, cerebellar and/or cervical cord dysfunction.
B. Cerebellar tonsillar herniation as defi ned by one of the following on craniocervical MRI:
1. =5 mm caudal descent of the cerebellar tonsils.
2. =3 mm caudal descent of the cerebellar tonsils plus at least one of the following indicators of crowding of the subarachnoid space in the area of the craniocervical junction:
a) Compression of the CSF spaces posterior and lateral to the cerebellum.
b) Reduced height of the supraocciput.
c) Increased slope of the tentorium.
d) Kinking of the medulla oblongata.
C. Evidence of posterior fossa dysfunction, based on at least two of the following:
1. Otoneurological symptoms and/or signs (eg, dizziness, dysequilibrium, sensations of alteration in ear pressure, hypacusia or hyperacusia, vertigo, down-beat nystagmus, oscillopsia).
2. Transient visual symptoms (spark photopsias, visual blurring, diplopia or transient visual field deficits).
3. Demonstration of clinical signs relevant to cervical cord, brainstem or lower cranial nerves or of ataxia or dysmetria.
D. Headache resolves within 3 months after successful treatment of the Chiari malformation.
Special thanks to: Anton Korshunov of the N.N. Burdenko Neurosurgical Institute in Moscow, Russia for his revision of Syringomyelia and Chiari malformation. (Contemporary Neurosurgery 2003;v25n3) (Neurosurgery Focus 2000;11:1 and 2001;8:3)(International Classification of Headache Disorders, 2nd ed (ICHD-II)(www.i-h-s.org)(Cephalalgia. 2004;24(S1):9–160)
Acute Paralysis Ddx:
Link: Weakness |
Infection: Enterovirus—acute poliomyelitis (wild and vaccine associated), enterovirus 71, coxsackievirus A7. Flavivirus—Japanese encephalitis, West Nile virus. Herpesvirus—cytomegalovirus, Epstein-Barr virus, varicella-zoster virus. Tick borne encephalitis. HIV related—associated with opportunistic infections. Rabies. Borrelia. Mycoplasma. Diphtheria. Botulism.
Neuropathy: Acute inflammatory polyneuropathy. Acute motor axonal neuropathy. Critical illness neuropathy. Lead poisoning. Other heavy metal poisoning.
Spinal cord Lesion: Acute transverse myelitis. Acute spinal cord compression. Trauma. Infarction.
Neuromuscular junction Lesion: Myasthenia gravis. Polymyositis. Viral myositis. Post-infectious myositis. Critical illness myopathy.
Tick-bite: ascending symmetric flaccid paralysis (see above). See ID module for Tick Paralysis |
Poliomyelitis: fever, respiratory or GI sx's. Flaccid, asymmetric paralysis, max deficit 3-5d after onset.
Guillain-Barré: symmetric, ascending flaccid paralysis, often post-infectious. See below.
Secondary Polyneuropathy: low grade fever with variable involvement of ataxia, flaccid paralysis, CN lesions, generalized weakness. May be infectious or inflammatory, intoxication, or autoimmune. CSF shows inc protein, few mono's, check: NCV.
West Nile virus (WNV): may get polio-like signs that included acute flaccid paralysis without sensory loss or paraesthesias, lack of or diminished deep tendon reflexes in the affected limbs, weakness during acute infectious phase, and marked asymmetric weakness. Clinical and electrodiagnostic findings indicate suggests involvement of the anterior horn cells of the spinal cord grey matter. Involvement of the anterior horn cells was suggested by the absence of new sensory abnormalities. CFS analysis, thorough electrodiagnostic studies and spinal imaging should be considered for pt's who present with acute flaccid paralysis in areas where WNV is being transmitted to help with a correct differential dx (Infection Emerg Infect Dis 2003;9:7) (Neurology 2003;61:55-59).
Enterovirus 71: in addition to polioviruses, other members of the enterovirus genus (family Picornaviridae), including coxsackie viruses, echoviruses, and newer enteroviruses, can cause acute flaccid paralysis.
Hypokalemic Periodic Paralysis: attacks of weakness occur during periods of hypokalemia. About 2/3 of pt's have a FHx of the dz, remainder likely due to spontaneous mutations. Onset of sx's usually before age 20, but as early as age 3-4, always begin before age 30.
S/s: severe weakness of the limbs occurs spontaneously, paralysis occurs without pain or changes in level of consciousness. The limbs are primarily affected (facial and respiratory muscles usually spared), pt's may become temporarily quadriplegic. Attacks typically last for 3-4 hours, but may persist up to 24 hours, worse in males than females. Attacks usually follow exercise (at rest), or during sleep. Serum K+ level usually low, but may be low normal, during an attack, reducing K+ levels will precipitate an attack. Weakness improves with gentle exercise. Common to have eyelid myotonia is often present even between attacks. A d/o of voltage-gated calcium (Ca2+) channel gene, CACNL1A3, chromosome 1q, the physiologic basis remains unclear.
Tx: Oral potassium loading during attacks will shorten duration, IV K+ should be avoided (dextrose solutions will reduce serum K+ levels). Attacks are prevented by acetazolamide, yet may worsen some pt's (Triamterene or spironolactone will usually be effective). Low carbohydrate, low Na+ diet recommended.
Thyrotoxic Periodic Paralysis: acquired, sporadic disease associated with underlying thyrotoxicosis and resolves with tx of thyrotoxicosis. Always associated with hypokalemia. About 95% of cases occur in men, more common in Asians. Suspect dx pt who develops periodic paralysis after age 30yo as typical signs and sx's of thyrotoxicosis are often completely lacking. Dx: Low TSH with increased radioiodine uptake by thyroid.
Tx: aimed at thyroid dysfunction, beta-adrenergic blockers can be of some benefit prior to definitive therapy.
Andersen's Syndrome: potassium-sensitive periodic paralysis. Pt has frequent ectopic ventricular premature beats, bigemini or bidirectional tachycardias common. Also have short stature, hypertelorism, low set ears, mandibular hypoplasia, clinodactyly. Usually presents as arrhythmia detected on exam. Raising serum K+ precipitates weakness, but normalizes ECG, lowering serum K+ improves strength, but worsens ECG abnormalities. Occasional pt's can develop weakness with hypokalemia.
Acute Transverse Myelitis: See ATM |
ICD-9 Codes:
781.4 Transient paralysis of limb
342.0 Flaccid hemiplegia
342.1 Spastic hemiplegia
342.8 Other specified hemiplegia
342.9 Hemiplegia, unspecified
344.09 Quadriplegia and quadriparesis NOS
344.1 Paraplegia - Paralysis of both lower limbs
344.2 Diplegia - Paralysis of both upper limbs
344.30 Monoplegia - Paralysis of lower limb - unspecified side
344.40 Monoplegia of upper limb
344.81 Locked-in state
344.89 Other specified paralytic syndrome
344.9 Paralysis, unspecified
727.81 Contracture of tendon (sheath)
728.2 Muscular wasting and disuse atrophy, not elsewhere classified
359.3 Familial periodic paralysis
Link: Tx & Ddx |
An autoimmune dz where Ab's destroy Ach receptor at NM junction. Thymus abnormalities in 10-25%.
ICD-9 Code: 358.0 Myasthenia gravis
S/s Presentation: Fluctuating weakness or increasing fatigability with effort. Ptosis, diplopia (65%), blurring, dysarthria, dysphagia, jaw muscle weakness, head dropping, asymmetric weakness (focal, either truncal or extremity, most often the triceps or quadriceps), weakness worsens with repetition, heat worsens, cold improves (cold pack improves ptosis). Usually have normal reflexes and normal pupillary responses (unlike botulism). No sensory changes. Always consider MG in any person with unexplained weakness of eye muscles. Ask pt to "look up" and hold for 1-2 min. 50% report some level of pain that limits their ability to work or perform modestly intense activities.
Peek sign: while attempting to sustain gentle (some say "forceful") voluntary eye closure, the orbicularis oculi fatigue, causing the pt to "peek" through a partially opened palpebral fissure (separation of the lid margins and exposure of the sclera). If positive then LR is 30, cannot r/o if negative however.
3 Office Tests: a complete or partial (at least 2mm increase) resolution in palpebral fissure width (lid margin to upper socket margin) constitutes a positive response (Does this pt have MG? JAMA 2005;293:1906-14). Need to evaluate the changes immediately as they lids often quickly start drooping again.
1. Ice Pack Test: place a latex glove filled with crushed ice over the more ptotic eyelid for 2 minutes. Performed by holding an ice cube, wrapped in a towel or a surgical glove, over the levator palpebrae superioris muscle of a ptotic eye for 2-10 minutes. Improvement of ptosis is said to be specific for myasthenia gravis: cold improves transmission at the neuromuscular junction (myasthenic patients often improve in cold as opposed to hot weather). This phenomenon is not observed in other causes of ptosis. A pooled analysis of several studies gave a test sensitivity of 89% and specificity of 100% with correspondingly high positive and negative likelihood ratios. The test is easy to perform and without side effects (vs Tensilon test). Whether the ice pack test is also applicable to myasthenic diplopia has yet to be determined. False positives have been documented (Int J Clinical Practice 2004;58:887-888).
2. Rest Test: the pt places a glove filled with cotton (a placebo) over the more ptotic eye while holding the eyelid closed for 2 minutes.
3. Sleep Test: the pt is left in a dark quiet room with their eyes closed for 30 minutes. .
Myasthenic crisis: Development of respiratory failure. Due to worsening dz, weakness becomes severe enough as to have difficulty swallowing and breathing. Precipitated by infections, Abx's, CNS depressants, electrolyte abnormalities.
Types of crisis:
1) myasthenic: severe weakness due to accelerated disease activity, which may be precipitated by infection, stress, drugs or trauma. This type is responsive to increasing the dose of anticholinesterase agents.
2) cholinergic: relative drug overdosage, often due to a spontaneous reduction in disease activity, with nicotinic ganglionic blockade. This requires reducing or stopping drug therapy.
3) brittle: associated with severe bulbar involvement, often in pt's with thymomas, with alternating myasthenic and cholinergic states.
Bulbar signs: dysarthria, dysphagia, dysphonia (from paresis of vocal cords), pooling of secretions. Objective signs of ventilatory distress include dec vital capacity, inc blood pressure, cyanosis, dec respirations.
W/u: of MG: TSH, CXR, EMG, anti-acetylcholine receptor (AChR) Ab titer (+ in 90% overall, but only in 60% of the ocular and remission forms), autoantibody screen (include skeletal muscle Ab). Anti-titin Ab is a sensitive marker for thymoma.
Ice Pack Test: myasthenic pt's have exacerbations of weakness with environmental heat and improvement in strength with cold temperatures. Ice placed in a surgical glove or wrapped in a towel is placed lightly over the eyelid of a pt. Cooling of the eyelid below 29° C is accomplished within 2 minutes. The ptosis has been noted to improve in 80% or more of pt's tested and may be more sensitive than the edrophonium test in detecting ocular myasthenia gravis.
Tensilon (Edrophonium) Test: an acetylcholinesterase inhibitor.
Edrophonium (Tensilon, Enlon, Reversol): [10 mg/mL inj, contains 0.45% phenol and 0.2% sulfite] Adult Give 1-2mg IV test dose while on cardiac monitor; if no reaction, give 8mg IVP over 15 seconds while observing for an objective improvement in target muscles. A muscle that is clearly weak must be identified. Ptosis is a commonly monitored sign. The improvement should occur within 15 seconds and disappear in 5-10 minutes.
Neonate @ 0.1 mg single dose. Infant and child @ Initial: 0.04 mg/kg/dose x 1. Max. dose: 1 mg for <34 kg, 2 mg for ≥34 kg. If no response after 1 min, may give 0.16 mg/kg/dose for a total of 0.2 mg/kg. Total max. dose: 5 mg for <34 kg, 10 mg for ≥34 kg.
Info: May precipitate cholinergic crisis, arrhythmias, and bronchospasm. False-positive test results have been reported in pt's with Eaton-Lambert syndrome and rarely in pt's with intracranial lesions. Can also use Neostigmine (Prostigmin). A + test is highly suggestive, not pathognomonic for MG. These anticholinesterase drugs provide a temporary (rapid) increase in amount of AChE to improve sx's. Have atropine 1-2mg attached via a 3-way stop-cock in a syringe (or at bedside) in case of cholinergic crisis (significant bradycardia, respiratory distress or syncope). Hypersensitivity to test dose (fasciculations or intestinal cramping) is indication to stop giving drug. Contraindicated in GI or GU obstruction or arrhythmias. Dose may need to be reduced in chronic renal failure.
Short duration of action with IV route (5–10 min). Antidote: atropine, 0.01–0.04 mg/kg/dose.
EMG: records fluctuations in he amplitude and duration of motor units during voluntary activity.
Tx: Educate pt on pacing activity, nutritious diet. Check: CT or MRI of mediastinum as thymoma in 5-20%: Thymectomy.
If severe: Plasma exchange (plasmapheresis) if pt has good peripheral access and no infection, can exchange 2-3L 3X/wk for 5-6 tx's, should see signs of improvement by the 4th exchange, may cause hypotension (need volume infusion) or paresthesias (need Ca supplements). Alternatively can give IV Immunoglobulins @ 2g/kg over 2-5 days. Intubate if VC is <1L or <15ml/kg. If need mechanical ventilation, start with SIMV with a TV of 10ml/kg, pressure support of 5-15cm H2O and PEEP of 5-15cm H2O, keep PAP <40 cm H2O.
Eye Sx's: For ptosis, can get a crutch attachment placed on a spectacle frame. Add prisms for diplopia.
Pyridostigmine (Mestinon): PO dose is 150mg. IV dose is ~0.5mg. Infusion at 1-2mg/hr during a crisis, may lead cardiac arrhythmia, so start low and gradually increase until get a benefit.
Prednisone @ 60-100mg PO qd improves most via immunosuppressive action, but may take 1-2 weeks for full effect. Prednisone was 3-fold more effective than pyridostigmine in treating the ocular symptoms of myasthenia gravis (MG) according to a retrospective, observational study (Neurology 2008;71:1335).
Other immunosuppressants such as azathioprine, cyclophosphamide or cyclosporine can be used if corticosteroids are contraindicated.
Management of crisis: Most need intubation or tracheostomy, particularly if VC <15ml/kg, TV <5ml/kg or NIF <20 cm H2O. In cholinergic and brittle crisis medications are stopped, while in myasthenic crisis an anticholinesterase agent is given.
Mycophenolate Mofetil (CellCept): FDA approved orphan drug status in 1/06 for maintaining or improving sx control with reduced doses of corticosteroids in pt's with MG for 36 weeks.
Ddx: Graves dz, Cholinergic Crisis: overdose of anticholinergic meds. Weakness & SLUDGE (salivation, lacrimation, urination, defecation, GI upset, emesis), botulism, Lambert-Eaton syndrome, hyperthyroid, drugs, intracranial lesion, progressive external ophthalmoplegia.
Factors predicting a favorable outcome to thymectomy: 1) absence of thymoma, 2) lower stage of dz, 3) female gender, 4) shorter duration of sx's between dx and the thymectomy. (Analysis of thymectomy for myasthenia gravis in older pt's: A 20-year single institution experience. J Am Coll Surg. 2001; 192: 459-464)
EN101: Preliminary results from a small open-label study suggest an oral antisense oligonucleotide may reduce the severity of muscle weakness in myasthenia gravis (Neurology. 2007;69:699-700). Oral EN101 reduced disease severity by an average of 46%, with pt's experiencing improved muscle function, swallowing time, and ptosis. EN101 acts against both the catalytic and noncatalytic contributions of acetylcholinesterase (AChE). Designed to induce destruction of the read-through splicing variant of AChE.
**Ref:(Myasthenia gravis: clinical features, pathogenesis, evaluation, and medical management. Semin Thorac Cardiovasc Surg. 1999;11:41-6) (Arch Neur 1998;55:745) (NEJM 1994;330:25) (Hosp Med 1993;1:109-129) (Myasthenia gravis. Dis Mon 1997;43:2) (How to handle myasthenic crisis. Postgrad Med 2000;107:4)
Links: Optic Neuritis | Acute Transvers Myelitis | ADEM | Leukodystrophy | Metabolic/ Infectious / PML | Leukoencephalopathy | Guillain-Barré | Multiple Sclerosis | CIPD | Charcot-Marie-Tooth (CMT) | See Vertebraa & Spinal Tracts |